Urban Ark encourages anyone doing predator trapping to record every time they check a trap.
Of course we'd like to know when you killed a rat, stoat or possum, but it is also useful to know when you've checked your traps and found nothing. It all helps the science of predator control.
Most people record their catches on one of several catch tracking websites or apps. The holy grail is a unified system that lets us easily compare success across areas. Auckland Council is working towards such a system. In the meantime there are three main systems used in the Urban Ark area:
CatchIT Web access to record your catches. Run by the University of Auckland's Department of Statistics and used by Auckland Council across reserves where they support volunteer trapping groups.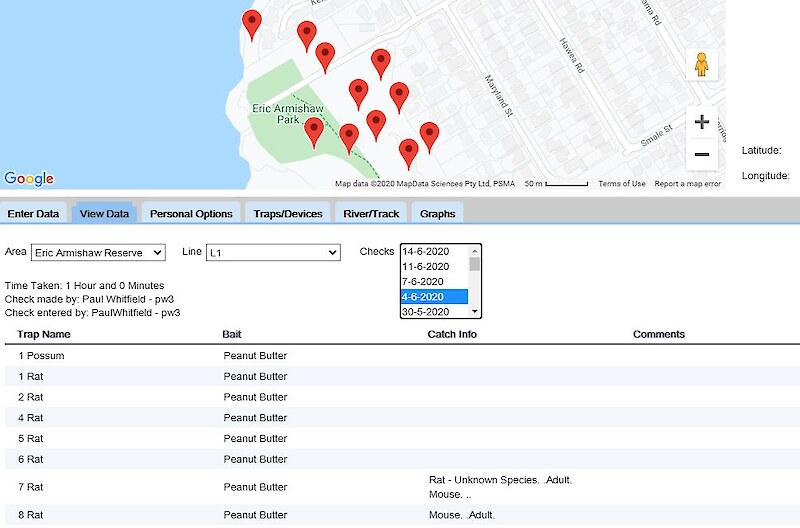 Trap.NZ Web access and a frequently-enhanced app. Lay out your own traplines. Used by groups who have had funding from Predator Free NZ.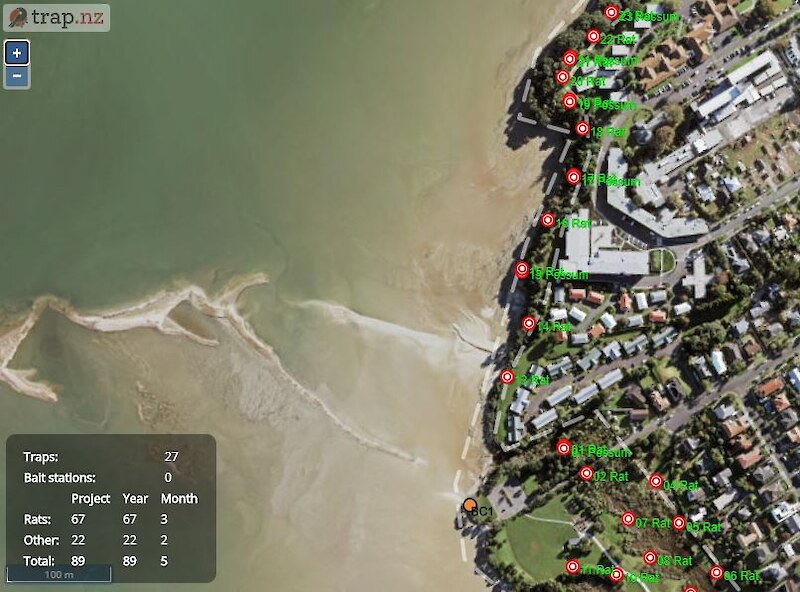 Ecotrack A unified portal covering pest trapping, weed location, volunteer hours and more, developed by people associated with Pest Free Kaipātiki. A contender for future use in the Urban Ark area.