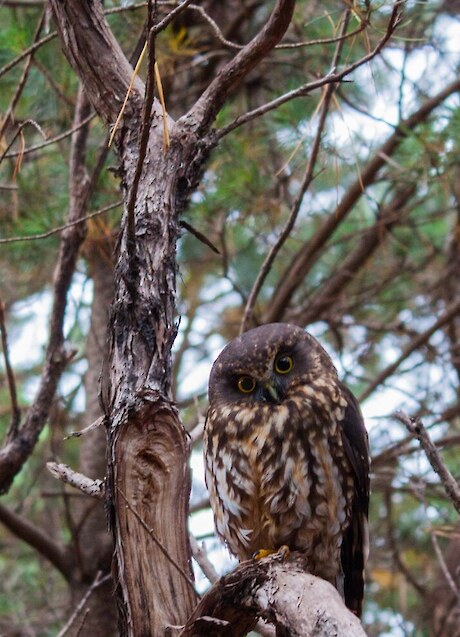 We all love hearing the haunting hoot of ruru (morepork) in our neighbourhood, but in the inner west of Tāmaki Makaurau we don't hear it as often as we should. What can you do?
Trap for predators Hole-nesting birds are vulnerable to mammalian predators. Have a rat trap in your back garden and support your local reserve trapping group who may be trapping for stoats.
Preserve mature trees Ruru make nests in holes in trees that have been around a few decades. Cutting down that tree may be depriving a ruru of a home.
Install a next box You can download instructions for building and installing a ruru nesting box here. Give it a go!