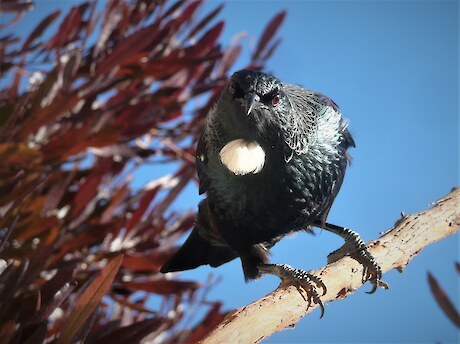 Since people first arrived in Aotearoa, 59 native bird species have become extinct. Many more are hanging on by the slender thread of intense conservation. Even the relatively abundant ones are mostly absent from the inner west of Tāmaki Makaurau.
The recent COVID-19 lockdown gave us a great opportunity to survey what birds are visiting our backyards. House sparrows, blackbirds, starlings, song thrushes, mynas, dunnocks, rock pigeons, doves and various finches make up the majority of observations along with magpies and eastern rosellas. Natives do show up, particularly flocks of tauhou (silvereye) along with tūī and pīwakawaka (fantails), followed by riroriro (grey warblers).
In Wellington the presence of Zealandia and a dedicated network of pest control groups has led to a massive resurgence of natives birds over the last decade or so. Auckland is headed the same way, but what can we expect to see?