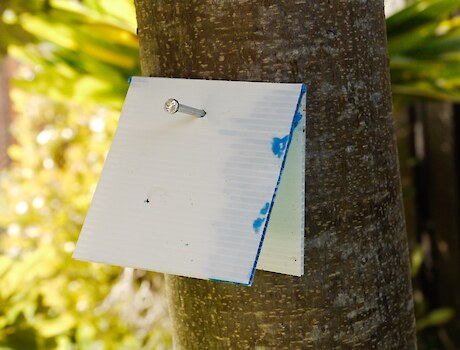 Chew cards are a great way and inexpensive way to work out the best location for your backyard trap. They'll tell you what predators you have and which pathways they follow.
There's nothing wrong with just setting a trap and seeing what you catch, but a little preliminary investigation usually helps. Avoid known rat-attracters like compost bins and find out where else the rats go. Give them something to chew on their way to the compost bin. This is especially helpful when you first start out trapping or if your trap hasn't caught anything for a while.
There is lots of great information at the Predator Free NZ website, where you can also learn how to make your own chew cards. It is really easy.