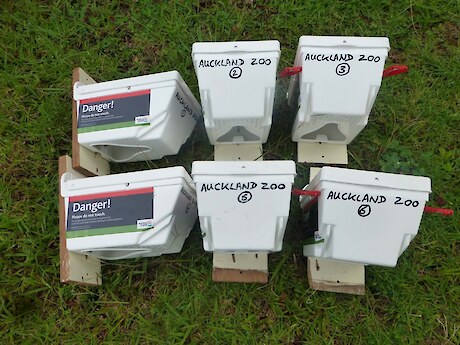 Urban Ark – Manawa Taiao is developing a stock of equipment which can be borrowed by community groups working in our area.
We have:
6 Trapinator possum traps courtesy of Auckland Zoo. Borrow them for a few weeks to knock out your possum problem.
4 pairs of binoculars perfect for those 5 minute bird counts.
2 GPS units ideal for plotting your new trapline.
1 Browning Patriot motion-sensing camera for high-quality photos and video of nocturnal (or daytime) pest activity.
2 sets of 20 tracking tunnels for monitoring the effectiveness of your trapping.
If you'd like to borrow any of this kit, contact Paul Whitfield on Enable JavaScript to view protected content. and 021 150 8284