Exploring Grey Lynn's lost awa – Ōpoutūkeha Cox's Creek and Edgar's Creek
Saturday 16 September 2023, 10:00am - 12:30pm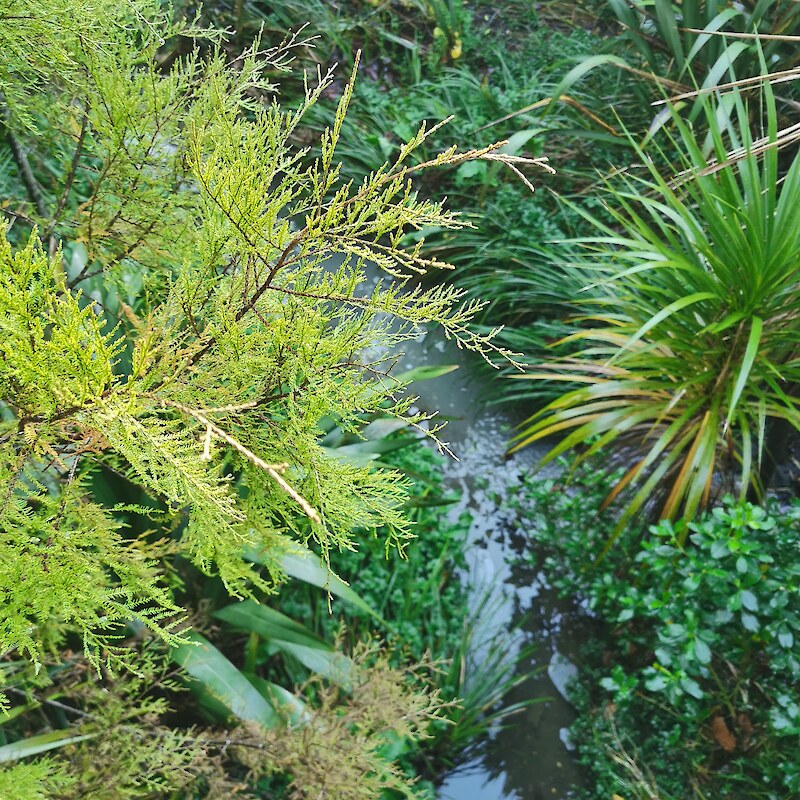 Where are Grey Lynn's streams? During the anniversary weekend floods they were all too visible as floodwaters inundated homes, but for most of the time they go unseen – underground or tucked away. With the accelerating effects of climate change they are likely to make there presence felt again and again.
We'll be exploring two of these hidden awa – Ōpoutūkeha Cox's Creek and Edgar's Creek – looking at ongoing habitat restoration work and exploring how changes to the environment could have a positive effect on the impact of climate change, native biodiversity and community connectedness. The hīkoi will take a couple of hours, with frequent stops to hear from people who are having a positive impact on these awa.
This event is part of the Auckland Climate Festival.
When: Saturday 16 September, 10am–12.30pm. If you want to grab something to eat or drink beforehand, join us from 9am at Big Sur cafe, 432 Richmond Rd, just a few steps from the hīkoi meeting point. If the weather is fine enough we'll be in the courtyard out back. Consider bringing your own cup if you want to imbibe while you walk.
Where: following a walking loop through Grey Lynn and Cox's Bay
Meet: Francis Reserve, Grey Lynn. Entrance off Warnock St. Look for the Urban Ark flag
Getting there: minimise your climate impact when attending the event. Where possible, please walk, cycle, scoot or car pool. Bus stop 8087 is at the junction of Richmond Rd and Francis St, 100m from the event start and finish. It is on the #105 route between Westmere and the city centre. Plan your journey here using '8087' as your destination.
Bring: sturdy shoes or boots, raincoat, water bottle, sun hat. Part of the walk (optional but worthwhile) will visit a restored wetland, so hikin gboots or similar will help keep your feet dry.
Tickets: the event is free but tickets are required. Book through Humantix.
Groups: Urban Ark – Manawa Taiao, Predator Free Grey Lynn, Manu Tīoriori I Te Uru / Western Songbird Project