Pest Free Pt Chevalier wakes up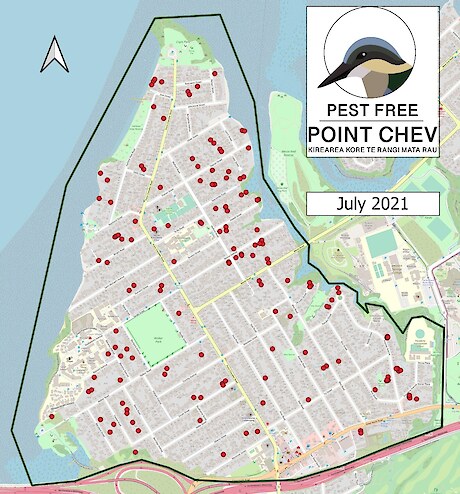 After a quiet period, Pest Free Pt Chevalier is back on track. In the last couple of months 130 traps have been installed in back gardens across the neighbourhood and there are now 150 traps in place. That's still only quarter of the way to their goal of a trap in every fifth property, but they're well on the way.
They're also tapping into the general upwelling of enthusiasm for native biodiversity with plans well advanced for extending existing reserve traplines, starting new traplines in other reserves and organising weeding bees. Keep an eye on this site and the group's Facebook for events over the coming months.
Posted: 4 August 2021