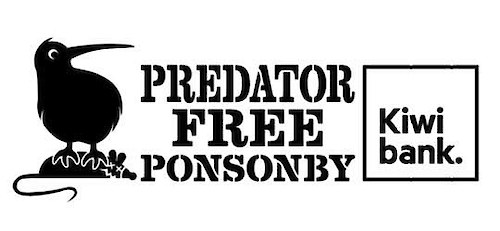 Since 2017 Predator Free Ponsonby has been encouraging local residents to start trapping rats and hedgehogs in their backyards, with support from a Predator Free Kiwibank grant.
Managed by Kelmarna Community Gardens, we have initially targeted approximately 120 households close to Hukanui Reserve and Bayfield Park, which includes native vegetation buffering Coxs Creek, as well as deploying GoodNature A24 traps and snap traps around our site at Kelmarna.
We intend to extend our trapping area to include properties on the southern side of West End Road, all of which connect with a large area of native bush. We have also deployed a few A24 traps within Coxs Bay Reserve, close to the creek where high rat activity is often observed.
To keep a record of our kills, we have started a Predator Free Ponsonby project on trap.nz. This is an excellent online tool that allows members to add their traps to the project area and update their trapping records.