All-groups meeting 2023 September
Wednesday 6 September 2023, 6:30pm - 8:30pm
This month's meeting will focus on humane predator control. In line with the goals of Predator Free 2050 Urban Ark supports groups who are trying to reduce the number of rats, possums and mustelids across inner-west Auckland. But how do we do that as humanely as possible? This month we have 4 guest speakers:
Phil Simpson (Urban Ark) will do a refresher on humane approaches to rat trapping
Siân Buley and Tarn Gillman (Auckland Zoo) will discuss best practice when dispatching juvenile possums found with dead mothers in traps.
Bridget Thompson (Community Cat Coalition) will discuss their work reducing the environmental impact of cats by trapping, neutering and returning cats to the community where they were trapped.
Shirley Waru (Community Cat Coalition) will speak from a Māori perspective regarding Te Ao Māori, what kaitiaki are and what kaitiakitanga is when looking through a Māori lens at our urban/rural environment.
We're expecting some lively debate about challenging issues, so please come with an open mind.
When Wednesday 6 September 6.30–8.30pm
Where Gribblehirst Hub, upstairs at the Gribblehirst Community Hub in Gribblehirst Park, 5 Cabbage Tree Swamp Drive, Sandringham (see map below)
Who Group leadership. Please let us know if more than 3 are coming from your group.
Refreshments There will be snacks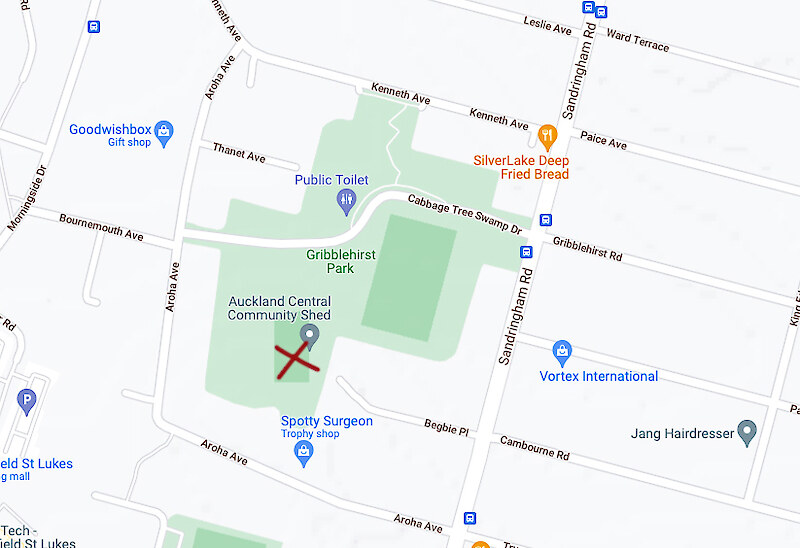 Group: Urban Ark – Manawa Taiao